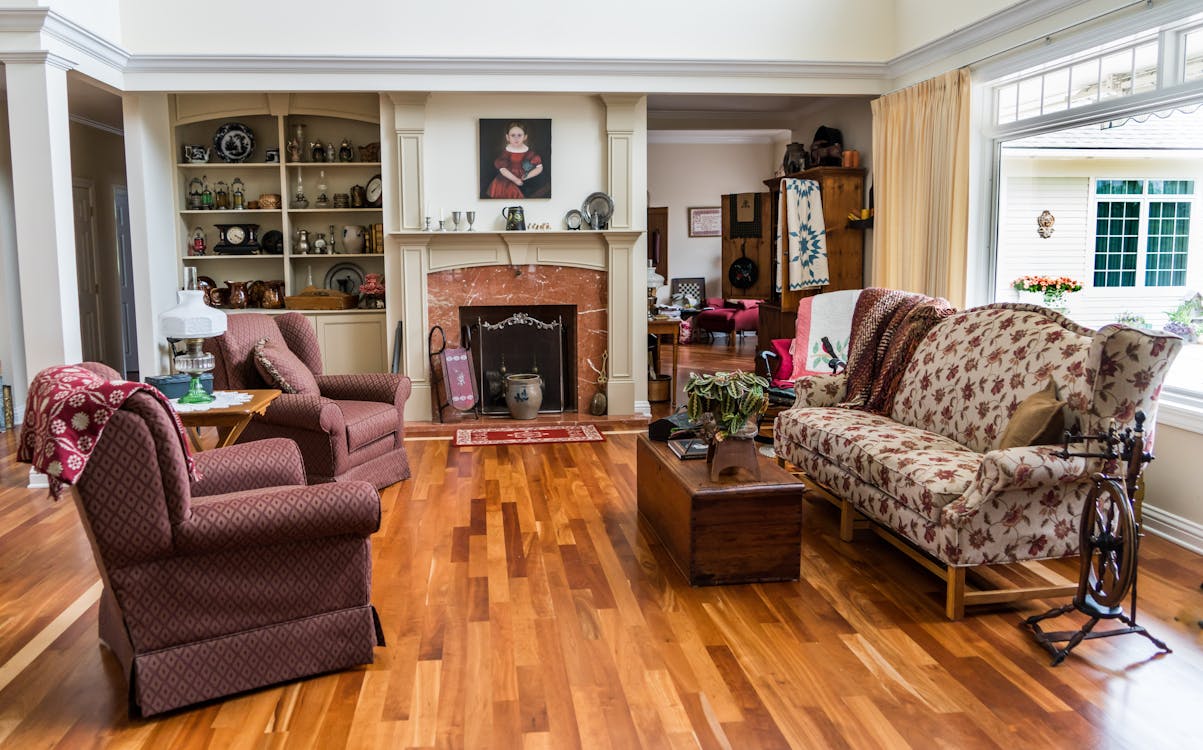 Hardwood flooring is an investment. Even small amounts of wood floor can add quality and value to your home. If you're holding back on adding more wood flooring to your home because you're concerned it won't match the existing wood flooring, it's time to get the expert opinion at Floor Craft Sanding. We work with wood flooring every day and know the best ways to refinish, install, and maintain wood flooring so you have a uniform look throughout your home.
Trying to match existing wood flooring in other rooms of your house? Ordinarily, this isn't a problem, but it takes an expert eye to evaluate the type of wood and finish of your existing flooring.
How do we successfully match existing wood flooring?
Type of wood flooring
First, we'll evaluate the wood flooring materials used in your existing wood floors. Wood flooring varies based on the colors and usage of the floors. We've been installing hardwood flooring for decades and can offer expert opinions and the best option for your project.
Finish of wood flooring
Next, we'll evaluate the finish on the existing wood flooring. If matching is an option, we can choose from several finishing options within GREENGUARD certified finishes. Refinishing flooring is a great way to rejuvenate your existing wood flooring and match the new flooring that is installed.
Consultation
Evaluating your existing wood flooring can only be done in person. It's time to schedule a consultation to begin the wood floor matching process! We're located in Carmel and proudly serve our neighbors in the surrounding Indianapolis area. If your home or business is in Indianapolis or the surrounding area, estimates are free! Consultations are approximately 30 minutes, and you'll have an estimate within 48 hours!
If you love your wood flooring and want more of it, it's time to schedule a consultation with the Indy flooring experts at Floor Craft Sanding. Call us at 317-759-2575 for an on-site consultation for a free quote!
Photo credit: public domain via www.pexels.com
Photo credit: public domain via c.1staticflickr.com